The 2012 Summer Olympics are starting next week in London, England, and I thought it might be fun to source some decor items featuring the Union Jack.
This iconic symbol is a globally recognized design and businesses are aware of it's popularity and therefore it is showing up on all kinds of consumer goods.
To have your own piece of the Union Jack, you don't have to fly to the United Kingdom to get it. Here are some of my favourite Union Jack pieces that can be purchased right here in Canada:
A fun modern take of this iconic graphic design on a traditional sofa. Available through UpCountry in Toronto.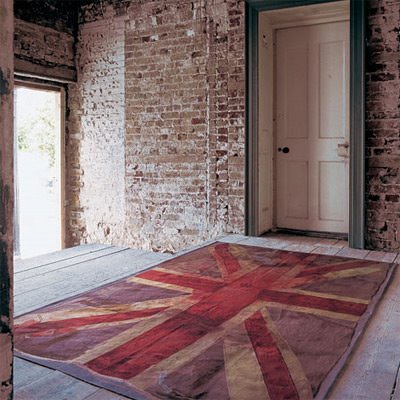 This vintage, worn-looking area carpet, designed by Vivienne Westwood for The Rug Company, is a stylish piece that will add a lifetime of drama and jubilee to any decor.
This mat will bring a smile to any British visitor arriving at your door step. Available at The Cross in Vancouver.
Anyone can be comfortable resting their feet on this ottoman from Restoration Hardware while cheering on their favourite athlete at the London Olympics.
A wrapped digital print on canvas of the Union Jack will be the focal point of any wall that this piece will hang on. Available through Horchow.com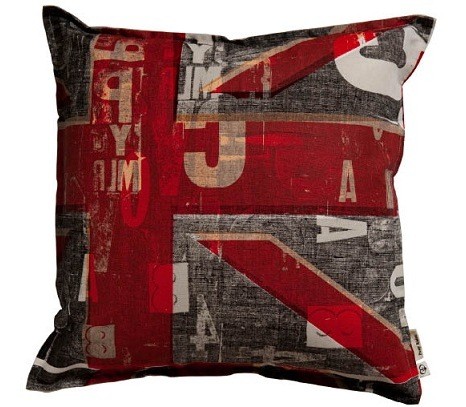 This cushion, with a remake of the Union Jack design, is available at Provide in Vancouver.
This solid wood chest of drawers is a new addition to the collection of furniture from Monarch Furnishings in Victoria.
And for you readers that love to travel, you can create a travel look in your homes with these storage trunks available through Modern Furniture.
And last but not least, if you need even MORE British influence in your day, you can always turn on some British music. If this band is any indication of British style, it's a timeless one!
Contact Nancy here if you would like to add some British flair to your home.