Residential and Commercial Renovations
---
At Urban Aesthetics residential and commercial interior design projects showcase the home and business by creating a space which is environmentally advanced, designed to have a long-lasting impact, and be unique to the clients' needs.
Urban Aesthetics works with all types of residential spaces, businesses and institutions requiring interior design renovation services. Some of the types of commercial spaces we have worked on include medical offices, dental offices, law firms, corporate offices, condominiums, office buildings. We listen to the needs and wants of our  clients, and review their design goals and objectives. We place a great amount of emphasis on research and planning to help create and design the environments that meet the client's design objectives, and to ensure that it supports people while they work, live and enjoy their new work environment.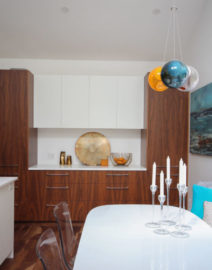 As an interior decorator, it is paramount for us to recognize and concentrate on all of the key elements needed in any type of space. Our goal is to create a unique design that is functional and relevant to the client´s vision, all while maintaining a balance between functionality and aesthetics.
We are always happy to carry out any type of residential and commercial interior design projects — from initial planning phase to the final implementation and completion of the project.