I love using natural materials at any time of the year to decorate my home, but I especially love it during the Christmas holiday decorating season. 
Here is one example of a quick arrangement that I put together in a very short amount of time. I took photos of the process.
Gather from your garden (or local nursery) some cedar branches, huckleberry or boxwood branches along with some decorative ornaments.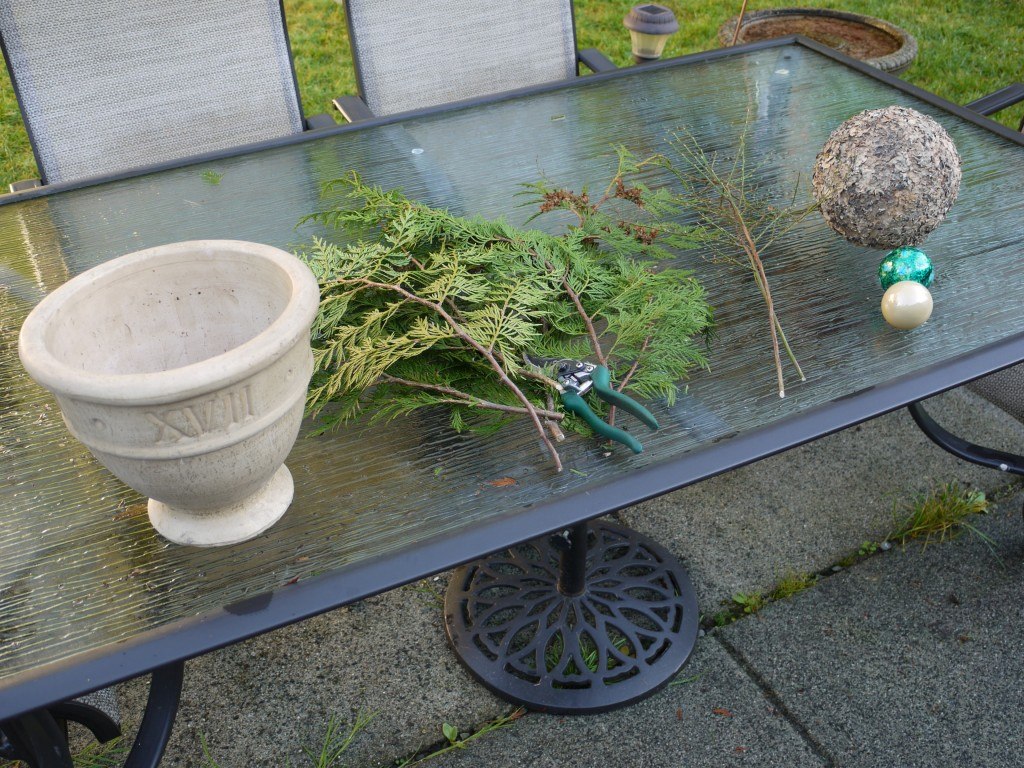 2.       Fill your urn with water and place the cedar branches inside, arranging them to hang over the edge of your planter.
3. Place about 3 twigs of huckleberry or … Read More